If you're like most people, you may not know why you feel the way you do in certain interior spaces. I know because I've wondered the same. What if I told you it's all a matter of how natural textures have been used?
That's right.
Natural textures dictate how any room feels at first glance. For instance, you may feel warm or cool, uneasy or cozy. This is the same effect brought about by color. However, texture takes everything a notch higher by influencing the tone and weight of a room.
Therefore, learning how to use different textures in combination to bring about certain feelings is quite valuable. And, in today's post, I'm going to highlight and discuss some of the simple ways you can use to achieve it.
Let's get to it:
What's Texture in Interior Design?
When you enter into a room, pretty everything you see has some texture that gives you a certain physical feeling or visual appearance. From different layered textures to contrasting fabrics – all these help you achieve the desired effect.
If you don't understand this simple concept, you're likely to overlook the intricacies of texture. Contrasting different textures will help a room draw attention to itself or make some areas stand out more than others.
Besides, you need to keep in mind the role of light to accentuate different objects and elements to bring about a desired perceived texture. Until now, I've been discussing texture in general but the focus of this article is for you to bring the outdoors in with nature-inspired materials.
8 Best Ways to Incorporate Natural Textures in Your Interior Decoration
1. Use a special type of furniture
One of the best ways to bring instant natural texture into your interiors is to select special types of furniture. For instance, instead of using traditional leather seats and sofas, try rattan furniture instead. What most people don't know is that rattan isn't only made for patios or balconies but the interior as well.
The woven material offers textural contrast that makes furniture stand out in rooms dominated by whites, woods, and other neutral tones. If you want a cozier and easy-going feel, accessorize the furniture with throw pillows.
2. Incorporate houseplants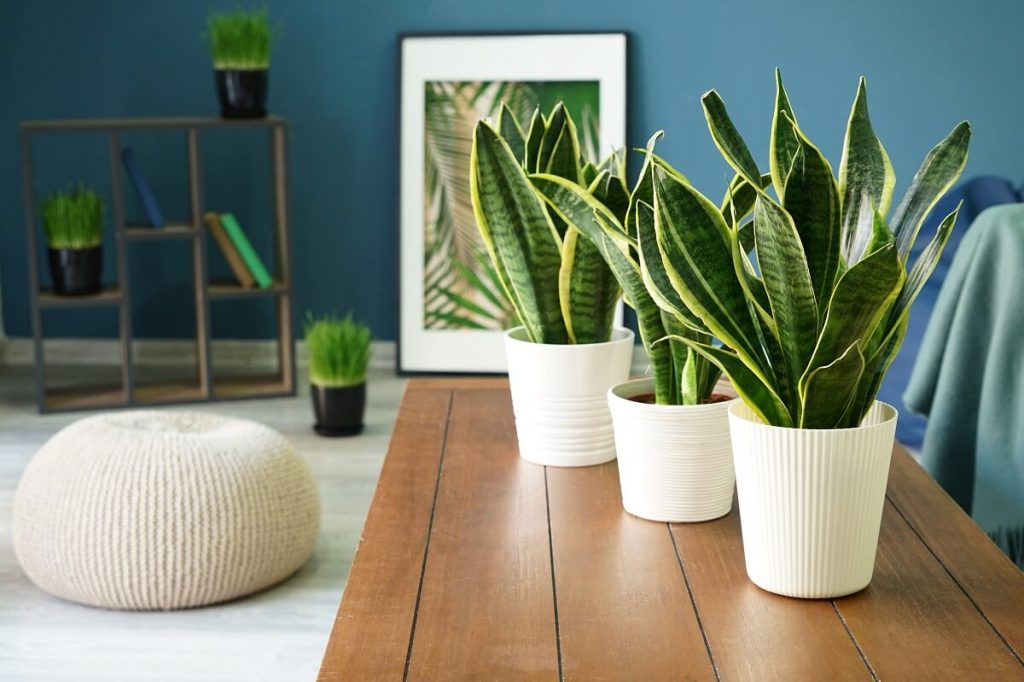 If you want to incorporate natural textures in your home decoration, adding houseplants is a must. And they go hand in hand with rattan furniture since they reinforce each other's beauty.
Besides, adding different houseplants will bring the ultimate jungle vibe to your home. Furthermore, most of the plants are easy to grow and maintain therefore, you don't need a professional to help you grow them to achieve your desired ambiance. As a bonus, they'll help eliminate indoor pollutants such as formaldehyde, xylene, and benzene in your home.
3. A textured rug
You've chosen the perfect furniture combination and added some houseplants for the jungle vibe. Next, it would be prudent to use a textured rug on the floor to bring everything together.
A good choice like this Safavieh handmade texture rug, provide a clean aesthetic look and versatility enough for contemporary, casual, farmhouse, coastal, and bohemian styles of home décor
4. A shelf full of books
Bookshelves are a great way to add an interesting and natural design element to any room. A shelf full of books serves several purposes. First, it communicates to your guest that you're an avid reader. Secondly, it keeps you in the mood to read often. And lastly, it adds a nice natural texture to your spaces.
You just need to be creative in how you incorporate those ledges into your room. You can check out this article by Apartment Therapy on how to incorporate bookshelves into your spaces for more ideas.
5. Rustic wooden coffee tables
Ever been to a farmhouse cabin? If you have you'd know that rustic wood can transform any space to look cozy yet casual and inviting. You can introduce the same feeling to your living room by using rustic wooden coffee tables and other accessories.
When combined with other elements in a room such the soft fabrics, linen, or throw pillows, the contrast will add depth and sophistication that you can enjoy.
6. Wooden cabinets
The latest trend in home décor is the use of pure wood to make furniture, wardrobes, and kitchen cabinets. And no, I'm not talking engineered wood such as MDF or particleboard but grown from the ground, grain-rich, and gorgeous natural wood.
Wooden cabinets or furniture are more about contrasts with refined architectural bones and a hybrid of finishes in the room including highlighting it with a more modern application of color on your walls, and an eclectic selection of upholstery – according to Lax Deco.
This makes natural wood a perfect ingredient in achieving natural textures indoors.
7. Special types of textiles
If your furniture and other accessories have a single shade of color or style, you can interrupt the consistency by changing up the textures of any fabric in the room. Even if your decor has multiple shades, using contrasting fabrics proves that color and pattern aren't the only routes to achieving difference.
The advantage of using textiles or fabrics to achieve a desired texture and mood is that you can always switch things around easily depending on the season.
8. Special types of flooring
Give your house a luxurious look with water-resistant laminate flooring. These tiles are attractive, affordable, easy to install and, maintain. Also, the tiles feel comfortable underfoot and are considerably durable. In addition to this, laminate tiles mimic wood or marble since they feature an embossed texture that makes it feel like the real thing.
Note: Before you purchase your laminate tiles we recommend that you carefully read the product's descriptions to make sure that what you choose is water-resistant.
Conclusion
You've just read how you can use natural textures in combination or in contrast to achieving certain perceptions, moods, feelings, and class. It's important to understand the intricacies involved even if you plan to hire an interior designer. But it's even better if you're a DIY freak looking for inspiration and ideas.
As always, I'd love to know your thoughts in the comments. Otherwise, happy decorating!